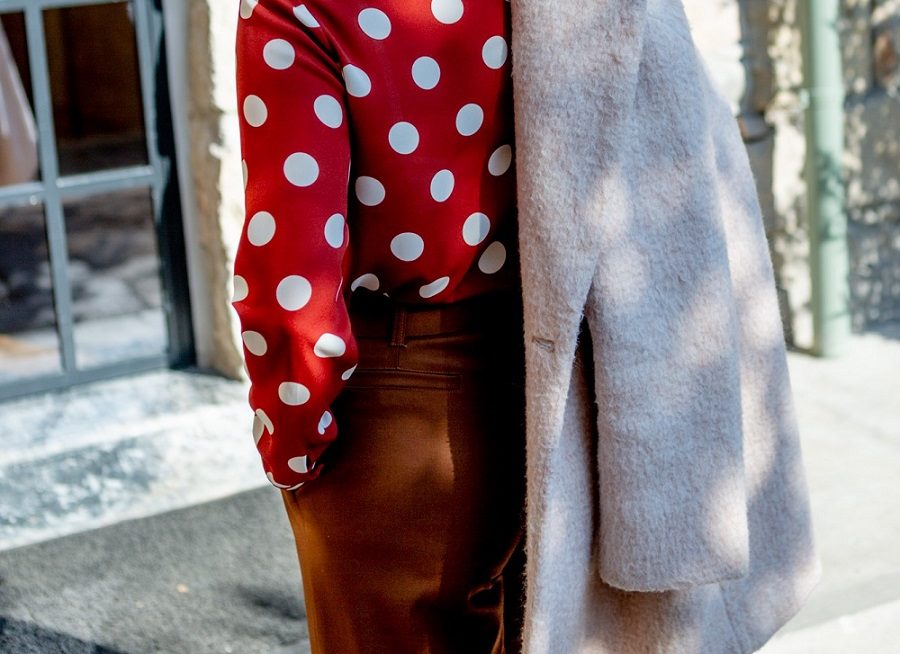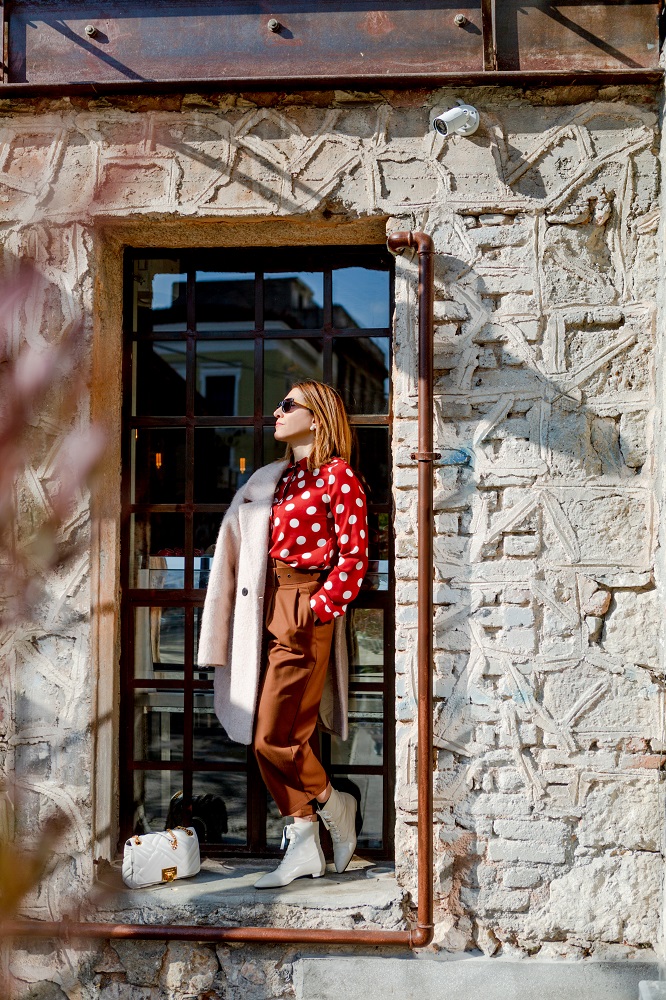 We all know cropped pants. It's been on catwalks for years now and it keeps being modified. But why is it so desirable?
It is feminine when worn with stilettos, girly when worn with ballerinas and ankle boots, dynamic and naughty when worn with sneakers.
There is a whole lot of details that keep differentiating it, straight line cropped, wide leggings, high waisted, tucks, pleats or belts and so many more.
This variety in design helps us to variate styles too.
As for the color pallets and different fabrics, the choice will be a hard one to make.
Age, style and body type are all fit to a cropped pair that surely exists for you out there.
Where you can fit it in?
All day look
Sneakers, flats, ankle boots or knee-high boots suit it well. Wear it with a pullover, a shirt or a blouse. As for the overcoat wear what you are in the mood for. A coat, oversized jackets, faux furs or blazers will complement it, perfectly.
Night out look
In a unique night look, fabrics play the main role. Wear a lace culotte with a simple blazer or a unicolored cropped pair with a see-through tunique made of mousseline. The right accessories, the boots, the high heels or sandals work in favor of a shaped silhouette. Wear a good quality cape or coat to elevate the finesse of your look.
Business look
You surely prefer a conservative suit or blazer and skirt instead of a cropped pair of pants. But you can still wear your cropped pants with a blazer you like and a beautiful shirt.
Do not omit the scarf or a pair of long earrings that are always a must.
Today's outfit is all about the three looks above.
Would you give it a try?
Comments are welcome!!