It's the quarantine days. This new reality demands for immediate adaptability. Nothing is as we knew it. Our plans are cancelled. Our ideas and thoughts are not applicable to now. This change of plans did not affect the Spring though. Spring is here, replacing Winter successfully. Stronger sunlight enters from the window, flowers appear in verandas, yards and gardens and offer their colours abundantly.
Life is present and manifests it in every way possible. This closure period will end, you will go out, because you want to be on the bright side of life.
You are wearing colours and you are smiling with trust to now and also to tomorrow. It cannot be done otherwise.
Let's start dancing with colours!
Part 1 – Blue Beige White
---
---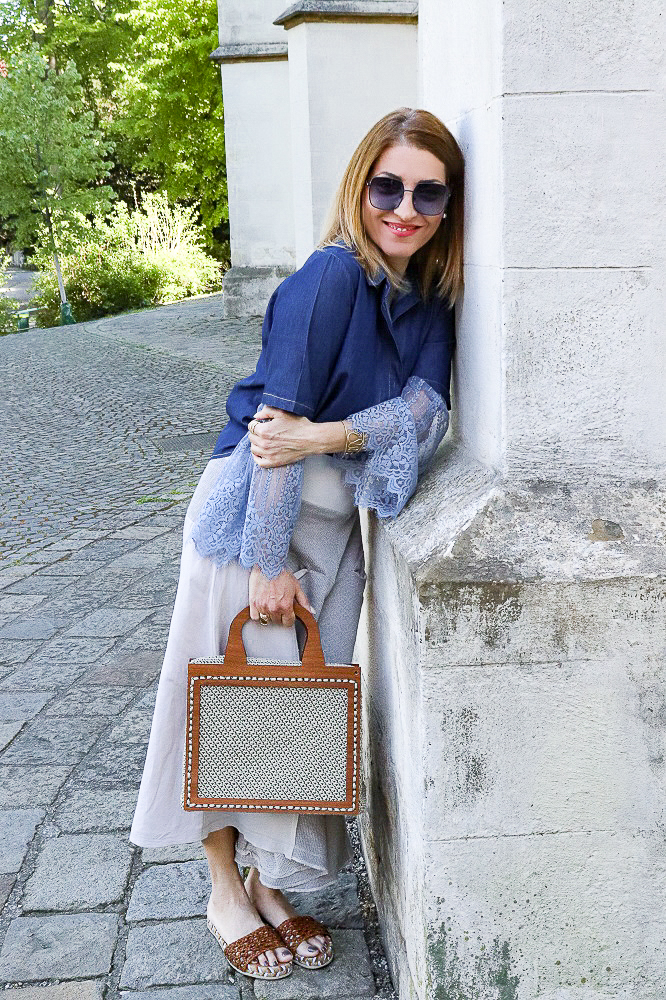 WEARING:
Culotte : Ozai N Ku, blue shirt : Mango,  brown espadrilles : Andreas's shop in Madrid, brown bag: handmade Eftichia's croshets, 3-colours bag : Bessie London, white shirt : Top Shop,  lace blouse : Zara.
Dear friends your comments are welcome!!