//Anzeige//Who would have guessed, some years ago, that we would be witnesses to a super chic dress worn with a pair of sneakers? I would have not. But sneakers have now invaded our everyday life and conquered it successfully. Not by chance of course.
These are the reasons why you need a pair of sneakers this Fall.
1.They go well with everything
Nothing to be afraid of. Because you will never be out of fashion. If colorful sneakers are nuisance for you go for white. Wear them with jeans, all your trousers, skirts and dresses of any length and any kind.
2.There is a great design and price variety in the market
You know the law of demand and supply and that these two go together. Sneakers' variety is enriched all the time with more and more designs. This plethora of prices and designs covers all needs and all wallets. There are sneakers to cover all seasons, too!
3.There is no age limit for sneakers
All women, regardless the age can have a pair. There are no limits and that's fantastic. A mom can swap with her daughter, or one sister swap with the other. Unfortunately, in my case, I and my daughter wear different sizes.
4.They are all day perfect
For a morning stroll, in the gym and the office, or at night for a drink etc.
5.They are very comfortable
Yes, we might like high heels for the elegant and femininity. But can you wear them for long? Wear your sneakers and just walk, run, dance. Have fun!
Another super benefit I left for last. They go well with all fabrics. So cool!
See how I wore a lace skirt with a printed T-shirt. My bomber jacket in lace also, and of the same color palette, was a decision at the spur of the moment. It goes so well with the skirt.
My black bag with the blue handles is a perfect match with the sneakers and still gives them the leading role in this outfit.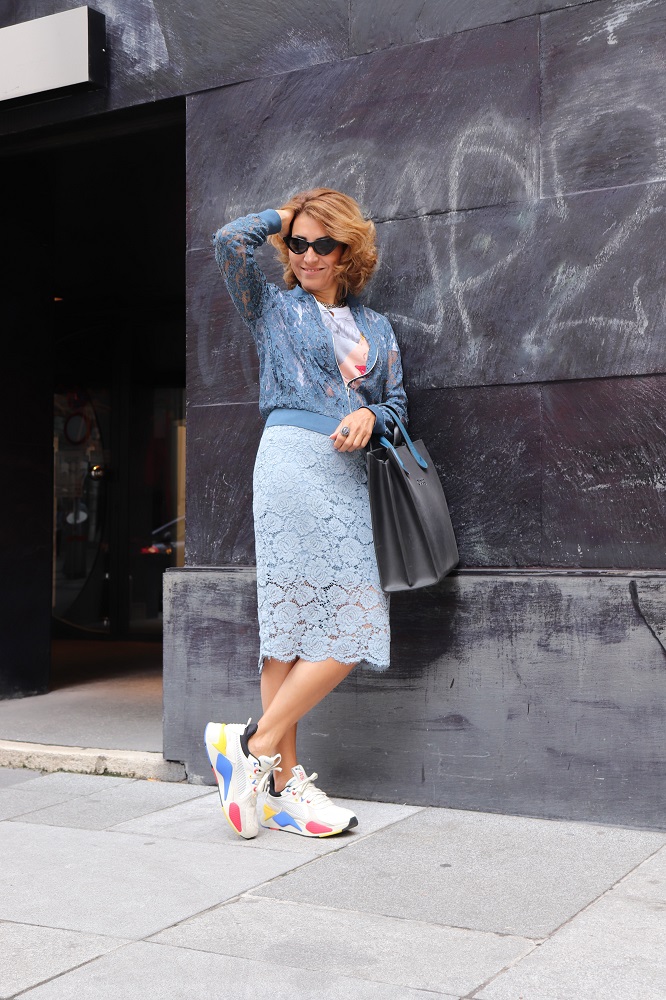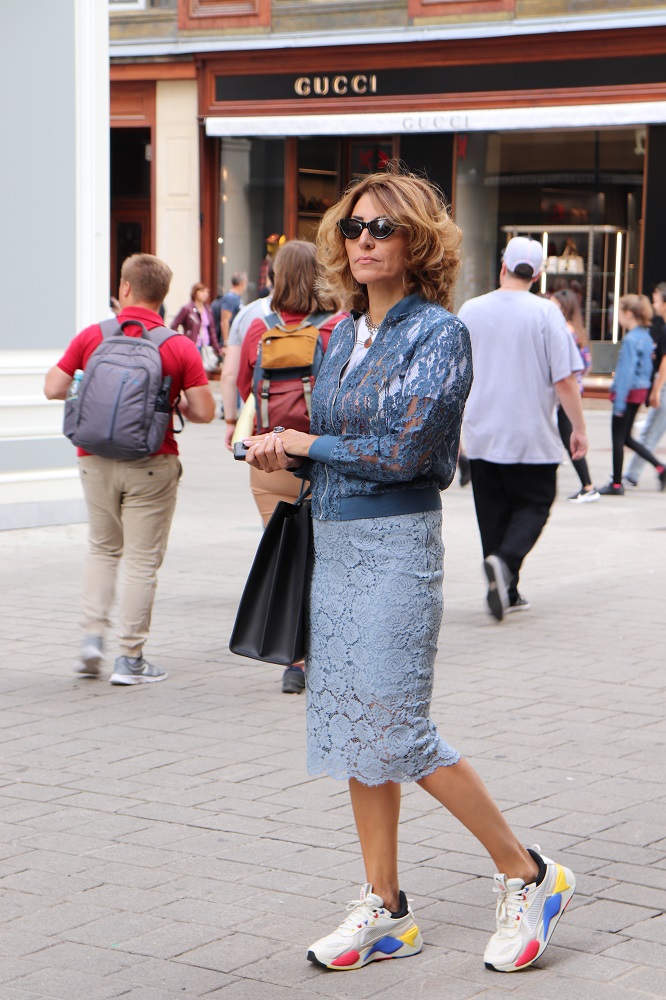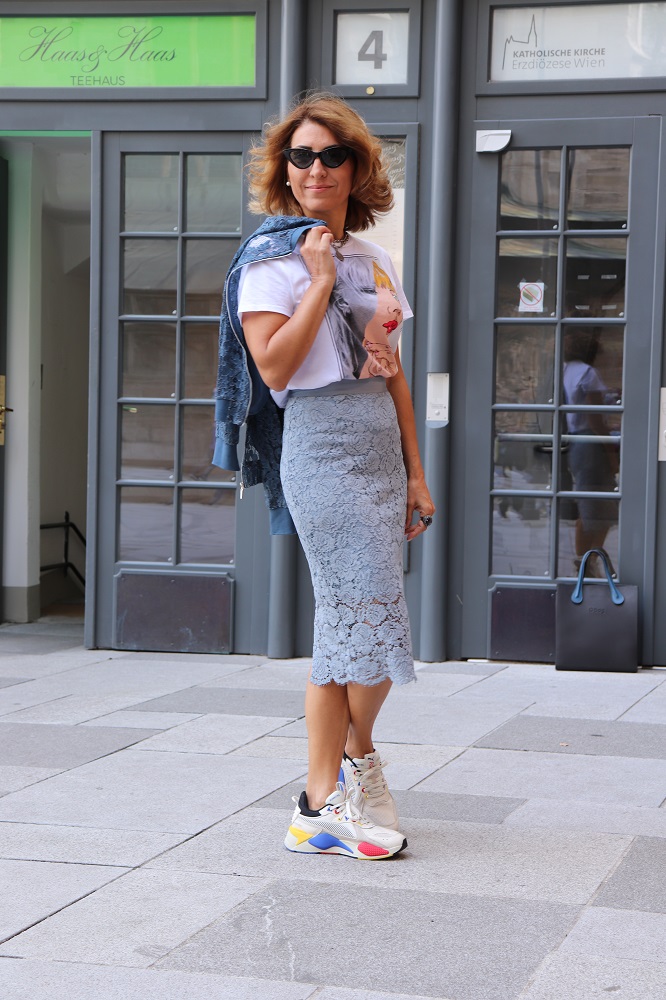 How would you wear your sneakers?