Who would have thought that a tulle skirt could be part of a common wardrobe? We associate it with ballerinas or kids dancing ballet, but never for ourselves. Yet, a tulle skirt has lately become a real statement. It won't replace the black skirt for sure, but it should score high in our stylistic agenda.
No matter how you decide to wear it, it always gets you noticed.
Bear in mind that as a voluminous piece, the tulle skirt needs special styling. It should be best worn with something long and fitted, a pullover or long blazer for instance. In this way, the volume stays in the lower body. The same applies to a tight skirt with some tulle in its end, which is also a great choice. Otherwise, accentuate your waist, so that the volume is equally shared.
Let us now see why we need to invest in a tulle skirt and why it is a wardrobe mandatory. First, it can be worn throughout the day and as a special holiday outfit.
See below the tips for both cases.
Everyday and Casual
You can wear a blouse or t-shirt, sneakers and a jeans jacket or blazer. Sneakers can be replaced by a pair of flat ankle boots. Accentuate your waist with a beautiful belt and look elegant and smartly dressed.
If you love eccentricities, go for a bold color skirt and add a similarly bold bomber or leather jacket. A pair of army style, ankle boots or a pair of cowboy boots, will add to the outfit. A nice pair of earrings, a scarf and a beautiful bag elevate the look.
This is my version of a casual outfit.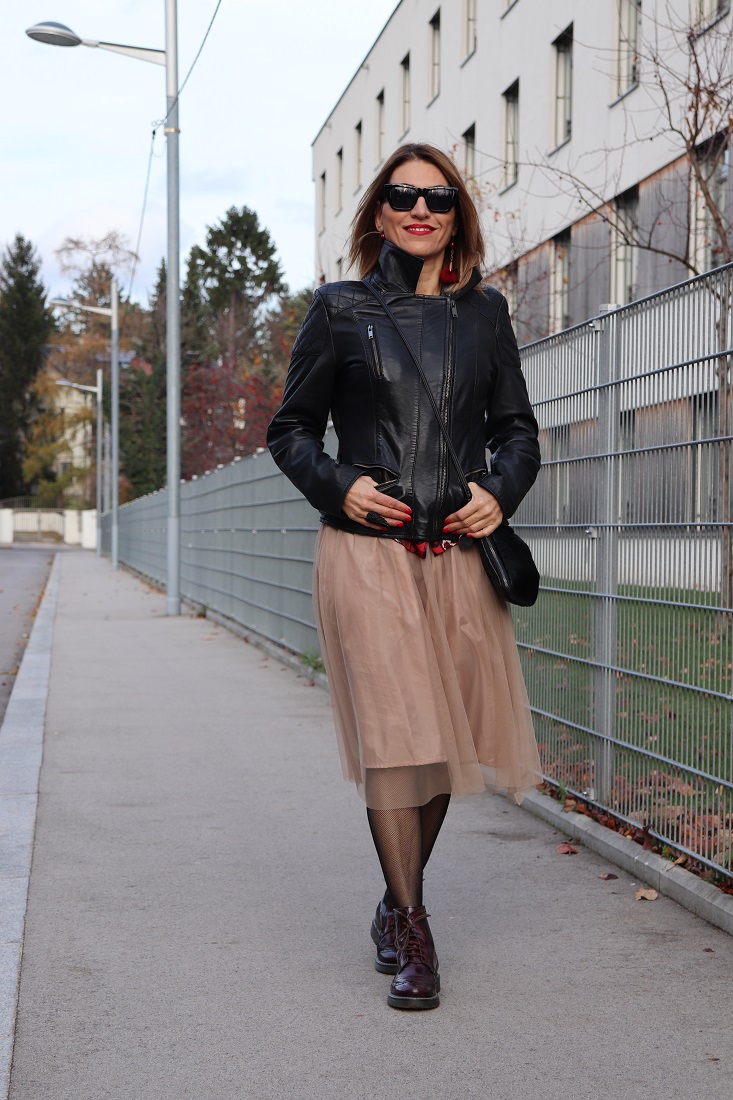 Festive and formal
It's easy. Just wear tulle from head to toe. Tulle shirts and tulle blouses in various colors, rule the game. If this is too much for you, wear your tulle skirt with a satin shirt or a satin blouse. Whatever you choose, a fur is the perfect overcoat. There are plenty of styles and colors in the market. Or just wear a nice, tailored coat or a cape. Shoes are no problem since sandals, stilettos, ankle boots and boots all match perfectly.
Wear some nice jewelry and add some sparkle!
Look at my version of festive look below.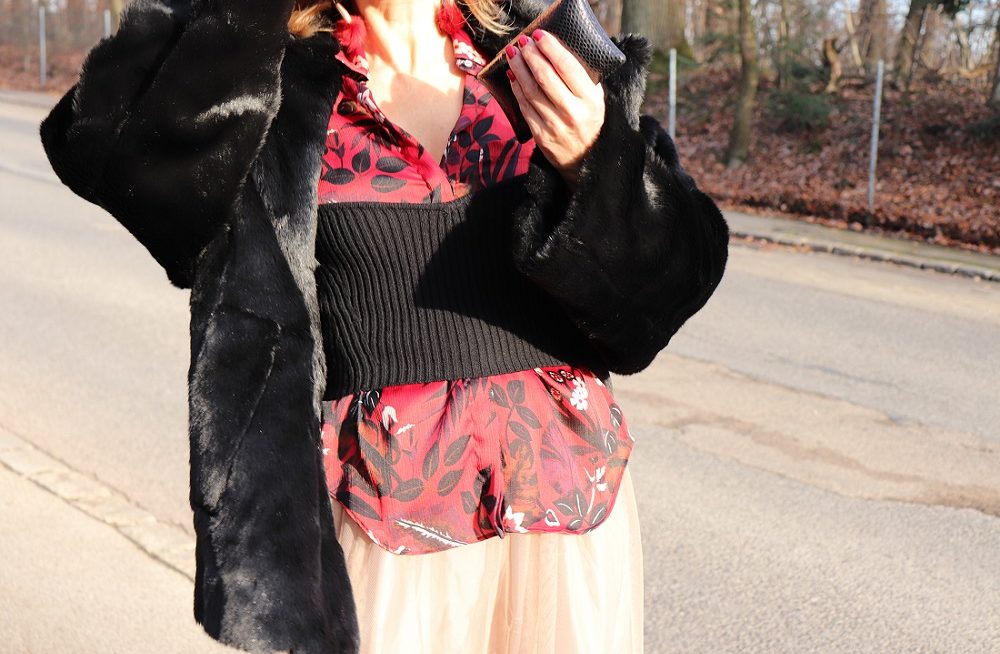 I hope, you now know how to assemble your own tulle skirt outfit.
Comments are welcome!