The word «house» is all inclusive. Our house is our refuge, the space where we share beautiful moments with family. Our house is where we relax and recharge our batteries. It is now, in the days of quarantine, that to take more care and put more effort in our house, becomes more important than ever.
Today, I will give you a number of ideas on how to improve your space. The following images are food for inspiration, an opportunity to add your personal style to your own space and be proud of your creativity, in the end.
#1. Create a wall gallery in any room of the house, even the bathroom.
#2. Decorate a corner of your home with paintings or posters.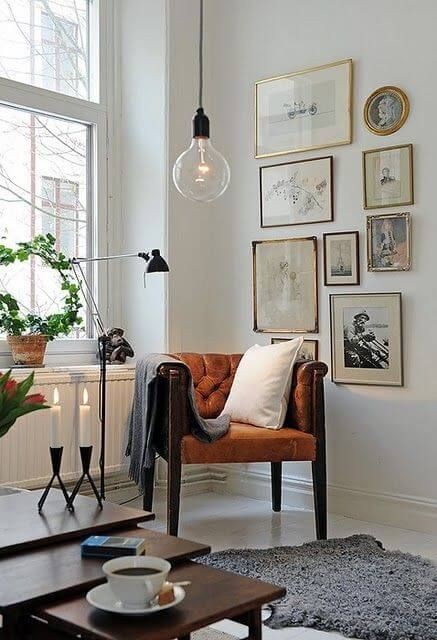 #3. Paint a wall of your home.
On a nicely painted wall, a poster looks nicer too. A clever choice is a collection of your favourite photographs. To substitute a classic, plain photo mount with a paper with patterns on it,  is a great idea, as you can see below.
#4. Are you an ethnic lover?
Then create your own collection with fabrics you like.
#5. Instead of hanging your paintings or posters,
place them on a piece of furniture or on a shelf. You will have a beautiful effect this way and it is also an easy way to change them places, when you are bored of them.
#6. Create your own posters
by assembling things that have a sentimental value for you. It could be your children's drawings, a beautiful sea-star from your holiday etc.
#7. Make a collection of mirrors in various sizes, shapes and frames.
#8. Bring some nature in your collection.
Make various types of green leaves and put them in frames. There many kinds, in all shades of green and plenty of sizes, in the market.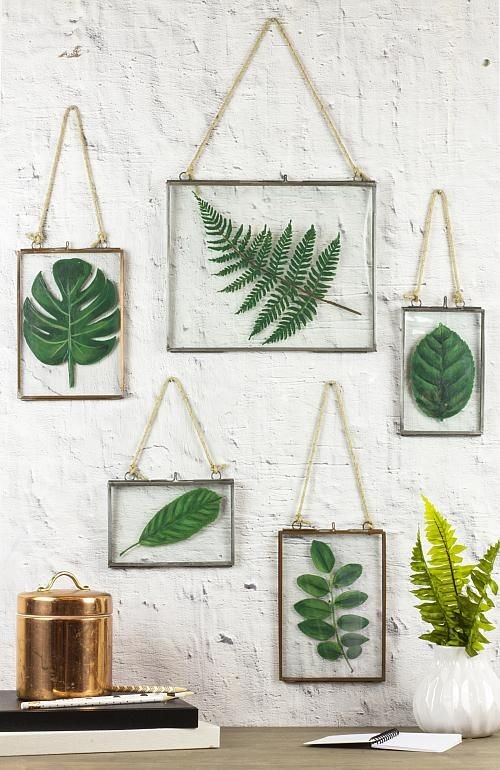 #9. Start your own big collection.
How to design it.
If your have many frames and you do not know how to make them hang beautifully next to each other, create the pattern on the floor first. It is better if the bigger sizes are placed in the middle.
Are you thinking of creating a collection as time goes by? Then use the pictures you own now, to create the lower row of frames. Sizes can vary. Do not forget to think of the frame as part of your collection and a key element in your combination.
HAVE FUN!