What are the semantics of a red outfit?
It releases self-esteem and liberates a passionate or dynamic temperament. It accentuates your presence and makes a strong statement.
My inspiration and stream of thoughts came from a red, Marilyn-style dress which exists in my closet for more than 15 years.
I suited it with red patent half-boots and a red, felt beret. I wore my classical beige trench coat over it and replaced its belt with a red belt-bag.
A red dress is something special on its own, but when covered by an overcoat the impact might weaken. In my outfit, the belt-bag and the beret accentuate the dress superbly.
You can also add extra emphasis by adding red accessories like a hat, gloves, earrings, bags and shoes.
Conclusion: Red is everywhere. 
Do you happen to have a similar dress in your wardrobe, or you would love to buy a similar dress but are hesitant because you don't know how to wear it? Follow the styling tips below.
Shoes
If you want to wear the red dress with long boots, make sure the dress falls over their rim end. Or choose a short pair of boots with heels or combat-like boots, pumps, or sandals. Choose according to your personal style and the specific occasion.
Overcoats
A short or long jacket, buttoned or unbuttoned, with a belt or not, is perfect for enhancing the lower part of the dress. A coat or a trench-coat can also work fine. For an elevated result, choose a length that is shorter than the dress's finish, especially if the dress has a special frill of sorts.
For lighter, morning looks just wear your jeans jacket and on a cold day or night leave the house with your faux fur on your shoulders.
Today's inspiration aims at helping you improvise more…or if you still have some reservations, just ask me.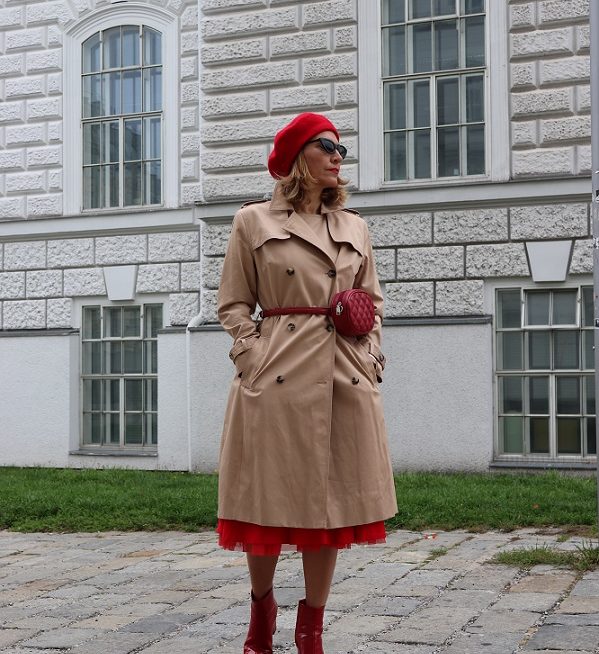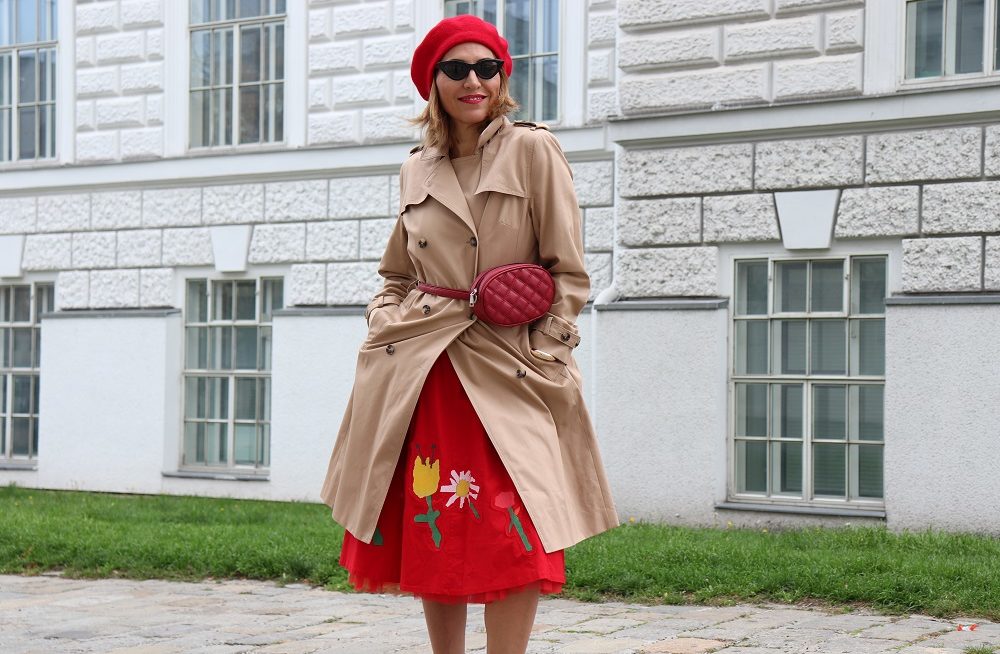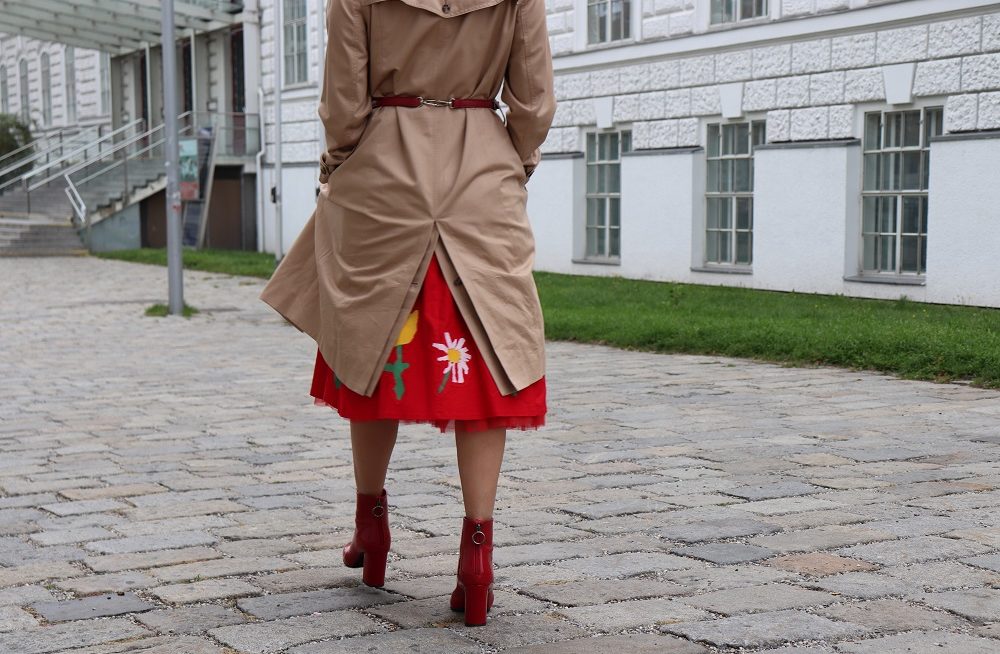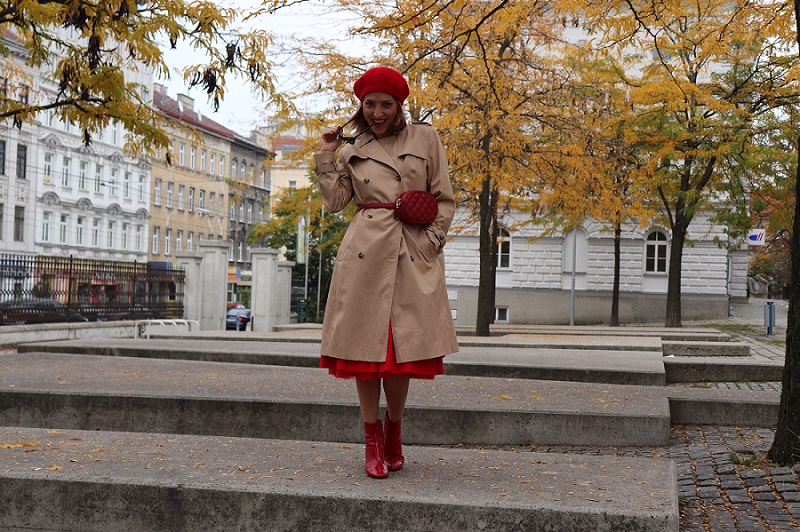 Comments are welcome!