Which piece of a woman's wardrobe has the ability to transform from serious into feminine, from classic into sexy? You guessed right. It's the all time favourite… blazer.
Today we transform it into a dress and promote its strict character, our feminine temperament and classical elegance. Moreover we accentuate on our sexy side.
If you have been updated on catwalks recently, or if you usually read articles on fashion, I am sure that the blazer-dress was an impressive stopper for you.
There are various designs and colours in the market. So, it's up to you to define which matches your own style and occasion. You can buy one as such, or turn your longest blazer into one.
As for the designs…Choose a monocrhomatic, a striped, a floral, a plaid or leather. A sleeveless one, a long sleeved or a short sleeved.
Depending on your bodyshape, your style and occasion, you can go from longer to shorter. It is the perfect coverage for wide hips and a protruding belly. A straight line and the padded shoulder effect along with the right length, can create a beautiful geometrical visual harmony.
Tips and advice on how to wear it:
A blazer-dress from morning till afternoon
Cool summer fabrics like linen are suitable for early morning and the afternoon during summer. Wear your blazer-dress with sneakers, sandals, mules or loafers. Avoid wearing any heavy jewelry. It will be too much. The blazer buttons are your accessory.
If you go for an oversized blazer as your dress, accentuate the waist with a belt. A silk scarf is a wonderful highlight for your hair, your neckline or your wrist. Finish the look with a straw or a leather bag of a size of your choice.
A blazer-dress for the night
Do you want to impress? Dress for success!
The blazer-dress in metallic for instance with high-heel sandals will do magic. Wear a pair of long earrings and get a clutch to complete the look for the night out. And if you are happy with the result, show it and make your self confidence visible to others. Just shine!
There is also you, who are not so much on the glamourous side. You adore earthy tones and minimal styling. A black, a white or a beige blazer-dress is perfect for you. Wear a pair of mules or sandals with heels and carry a leather bag of your choice. Ready to shine with elegance!
A blazer-dress for the office
It is a great choice for the office! It solves you the fuss of a matching pieces problem. Easily with one piece and you come across as stylish and elegant, fit for the place. Wear flats, sandals or mules with a maximum 5-6 ft height heels.
Today I went for a black blazer-dress with stripes.
Choice is yours!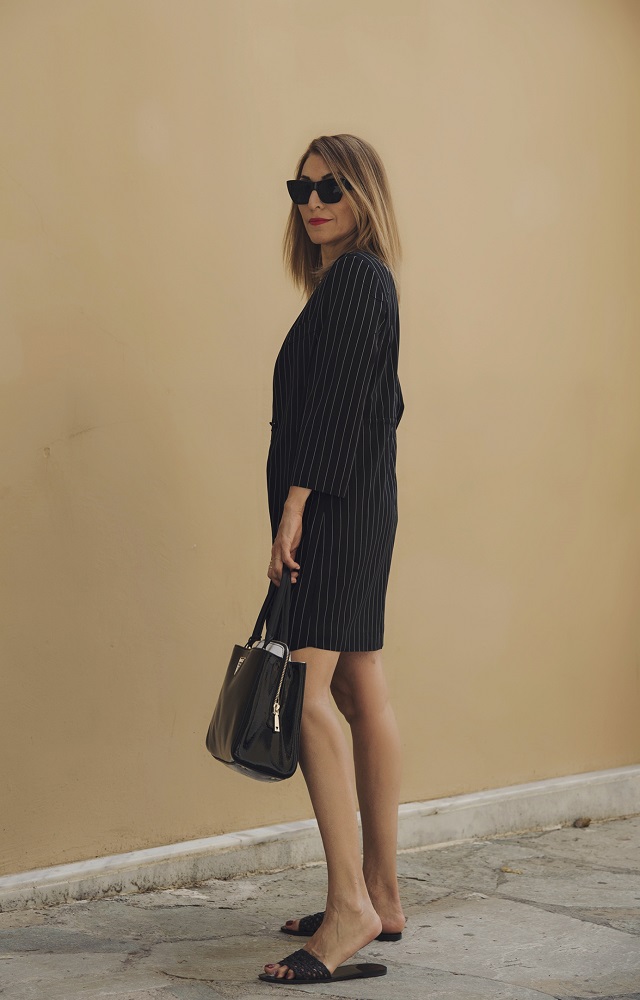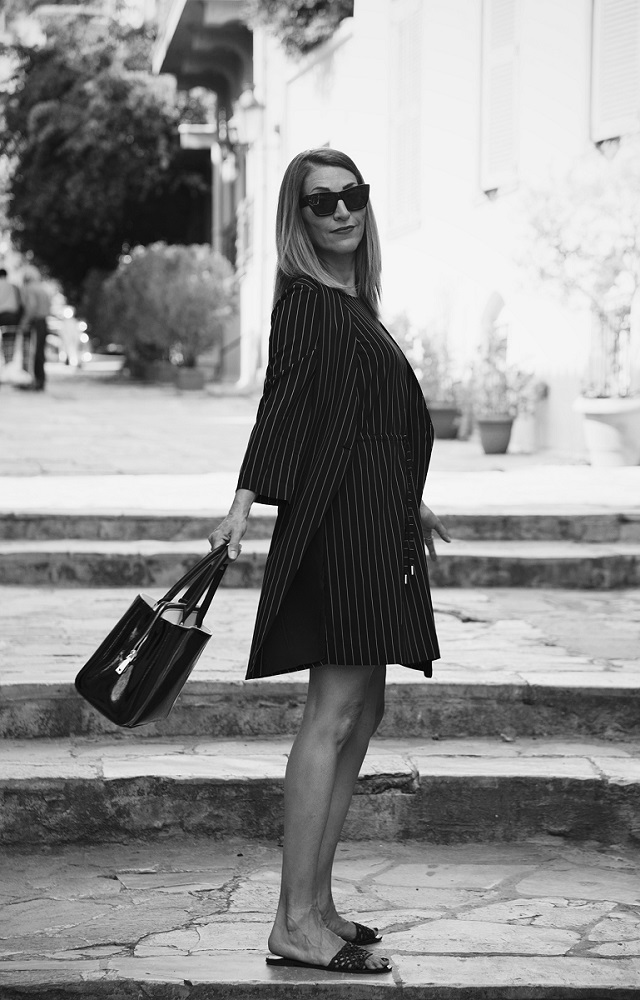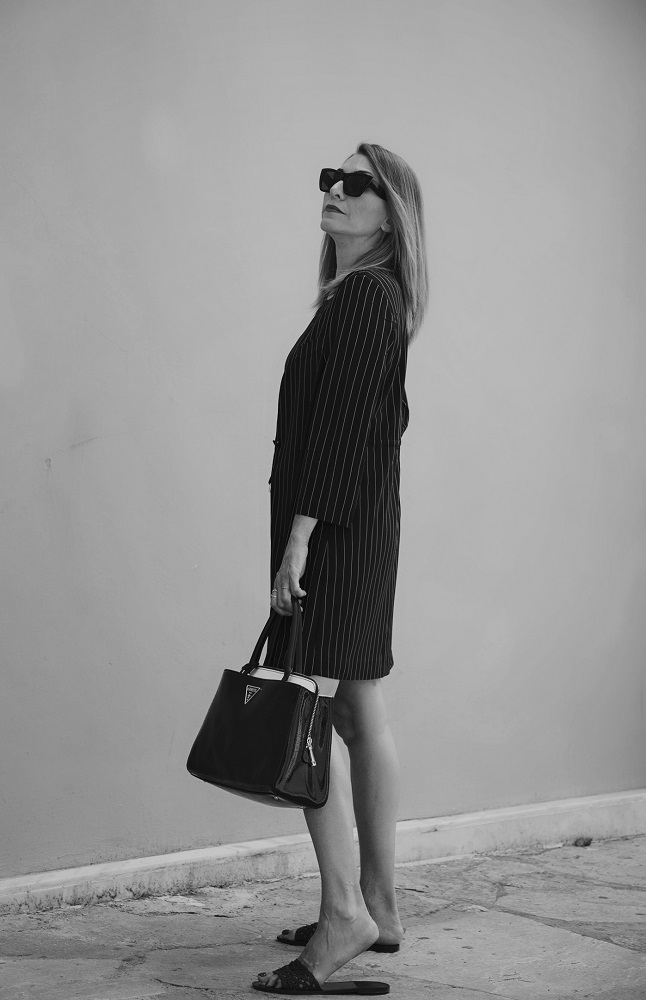 Comments are welcome!
WEARING : Blazer-dress : Liu Jo, Bag : Guess, Shoes : Zara.