A pantsuit is just for the office? Or is it really restricted to certain rules? My dear friend the pantsuit gives you so many reasons why you should invest in it.
It consists of two pieces (blazer, pants) that you can also wear separately. This means, more outfits.
It can be worn on its own. Quick and easy when you have no time for combinations.
You can choose the one that pantsuits your personality best. If you go shopping, you will find a plethora of pantsuits for every taste and budget. As for the designs and fabrics, you will most probably be amazed.
The fashion trends allow for combinations that are ideal to be worn from morning till night.
In the morning, wear your pantsuit with a shirt, a pullover, sneakers or ankle-boots. At night, wear it with high heel ankle boots or stilettos. Try it with see-through blouses, muslin, satin tops or shirts that are chic for a night out.
For today's article I chose a pantsuit in cypress green. See my two outfits using the same pantsuit.
1.
With a sleeveless top in green and gold nuances. To avoid the classic business look, I wore a pair of white cowboy boots instead of high heels or ankle boots. The finishing touch; a green crocodile skin bag, earrings and hairband in similar shades.

2.
A casual version of the woman΄s pantsuit. Instead of a top, a shirt or a blouse, I decided to match it with my windproof jacket and a pair of army boots. As you might already know, I love statement details. My mother's vintage strass pin on the lapel, is my statement detail for this outfit. The black belt bag can be worn either around the waist or as a cross body bag.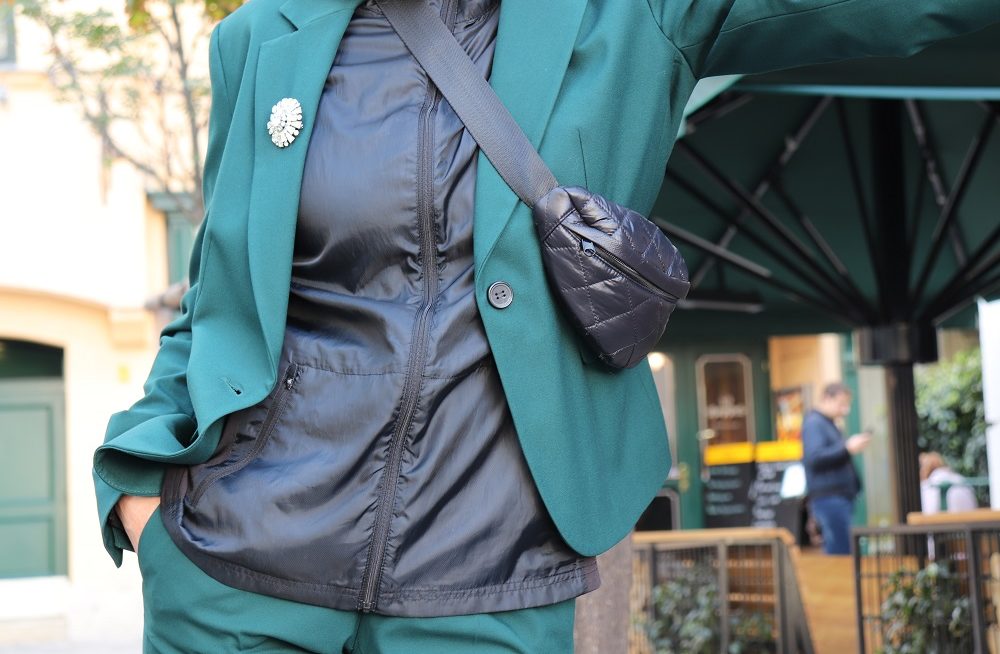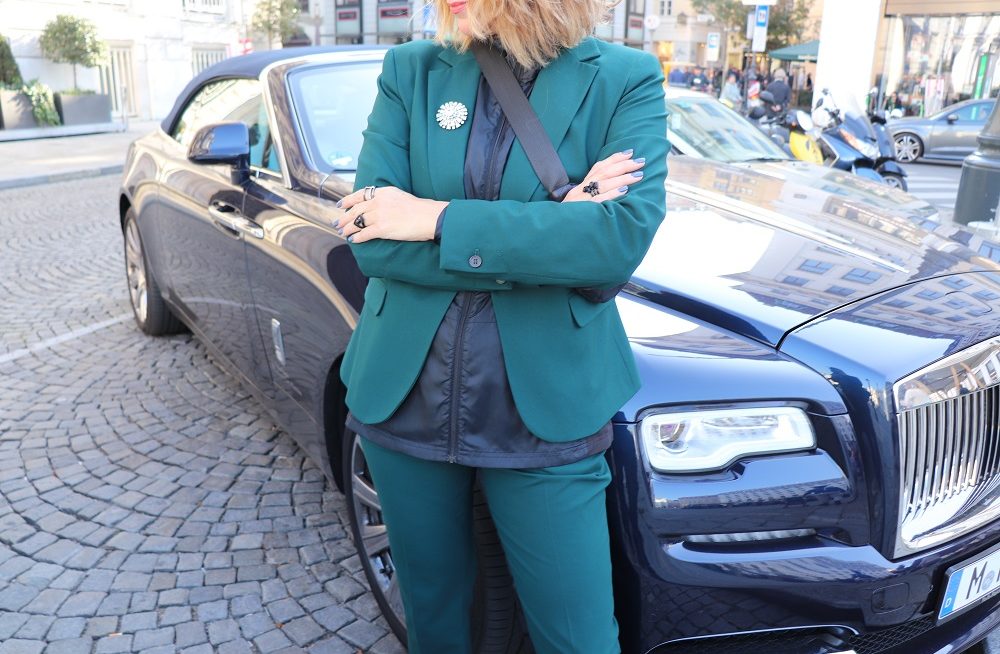 Every time you try to match your pantsuit with a different top or a different pair of shoes you will be rewarded with a new look.
So, what do you think about creating many outfits with just one pantsuit? Would you go and buy one?
Comments are welcome!