Today's inspiration for a blazer and jeans is to see this combination with a fresh eye.
I am sure we have all worn a pair of jeans with a white shirt and a black blazer. That's an easy and all time classic combo. When you wonder what to wear in the morning and you are not in the mood or running out of time, this is the safe and easy solution.
So I thought about some tricks to upgrade this casual outfit. Not with a branded blazer, or trousers or shirt. With just those everyday pieces we all have in our closet.
The jeans
I could go for mom jeans, flare jeans, baggy jeans etc.  I went for a pair of cropped jeans, instead.
The shirt
A classic man's shirt. A long one. Use any other white shirt you have at hand.
The blazer
This is the favourite in a woman's wardrobe and on top of any styling agenda. Choose a cross- buttoned, a waisted, a long one etc. I went of a classic, one-button, waisted blazer.
The shoes
I love sandals. I even wear them in Winter, with tights or without if weather allows. They are perfect for a night out. I could also go for heels, loafers, boots etc. according to place and time.
The accessories
My dilemma was between a statement necklace and a silk scarf. I rejected both. My light blue, lace blouse worn under the shirt, worked as my accessory. In winter replace it with a turtle neck. This is an old trend that is again a sure "now".
A belt to emphasize the waist makes your silhouette look smaller. A thin or a wide leather belt would do the trick. I went for a chain belt that has been with me for a lifetime, back when it was a fashion trend.
Fashions come and go and come again!!!
See today's outfit below. I hope it works as inspiration for yours, too!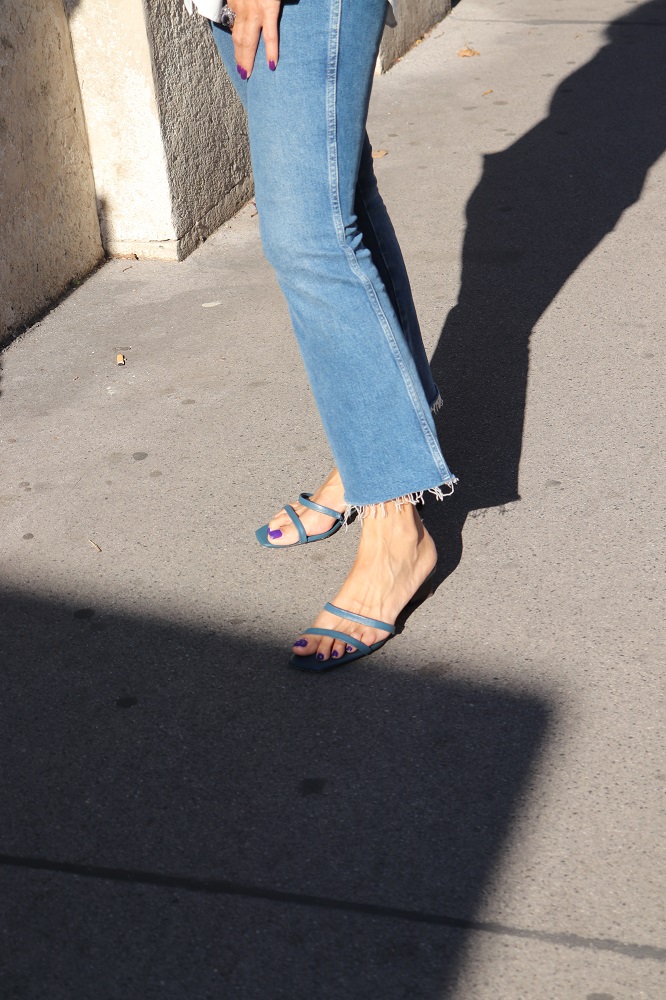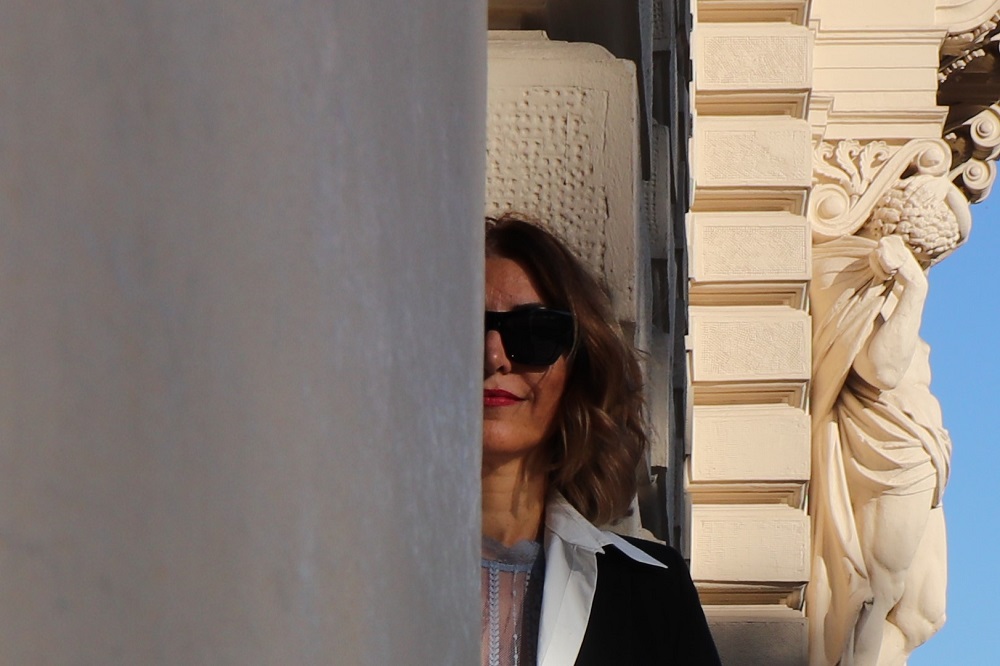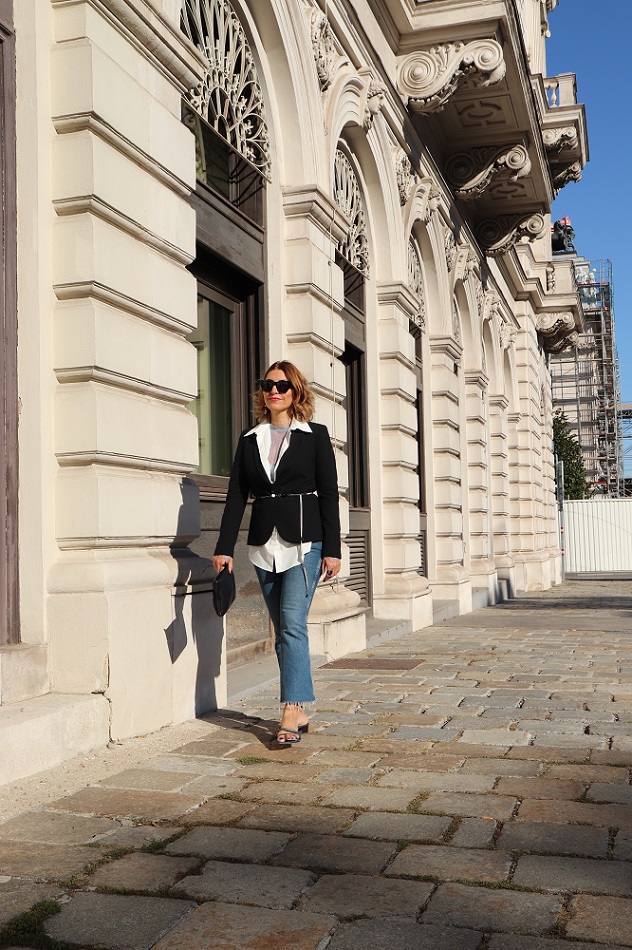 Comments are welcome!