It's mid-summer and you might have already been invited to a social event. Summer and Autumn are ideal for occasions like that.
You have just received the invitation and start wondering what to wear. You look at your wardrobe and discover something or part of something – another part is missing – or realize you have nothing apt for the occasion and you must go shopping.
But do not worry that much. In the Summer you can look great with a low budget. Avoid cheap and casual fabrics though and for no reason retreat to bad quality shoes.
When this is set, there you go. Fabulous and favourite:
The Μinimal look 
You can look amazing in a simple, airy maxi or midi dress in earthy tones. Elevate it with bold accessories of your choice. A statement pair of earrings and a naked neck are always a winner. If you wear your hair long lift them up the way you like. As for shoes, go for mules, flats or high heels. They are all a match.
The Ethnic look 
Always beautiful and unique. Wear a colourful dress or embroidered kaftan with silver and golden threads.  Ruffled details and tassels are impressive. Loose trousers and long, colourful skirts look great with monochrome shirts or silk tops.
Choose your colourful accessories according to your taste.  A monochromatic ethnic outfit in black or white is always chic and goes well with tanned skin. Sandals or mules complete the look perfectly.
The Casual-Chic look
A classic or oversized style suit is also a very good choice. A sleeveless (or not) blazer, of any length with a loose pair of trousers or a straight-line pair. If you love culottes, go for them. They look chic, when worn with a blazer.
Oversized suits are also very chic.
Wear mules or sandals at the height you like.
A floral dress is a basic for summer months. Look at my pictures below.
You have surely now found the perfect outfit for any summer occasion.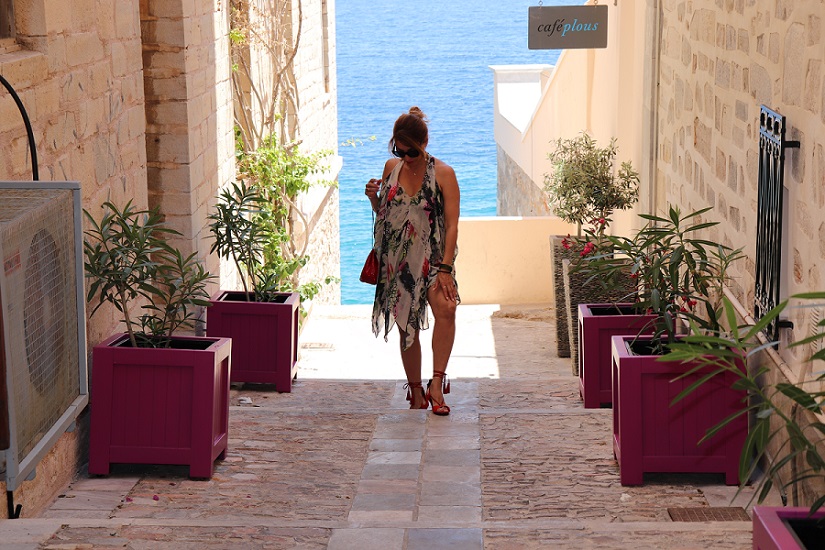 Comments are welcome!